organic shampoo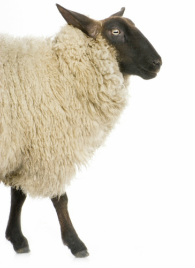 Taking responsibility for the health of our families (furry family members too), our water systems, and wildlife is where it all starts.
Black Sheep Organics
is our exclusive in-house brand of shampoos, toothpaste, ear cleaner, and spritzes. Made locally from certified organic ingredients, we are pleased to offer this wonderfully wholesome, organic line in our studio.
The Black Sheep collection is designed for individual coat and skin types, with emphasis on healing and creating optimal health. Shampoos, toothpaste, ear cleaner, and spritzes are made with organic essential oils, and lend aromatherapeutic benefits, but can also be just plain delicious. And if your dog has allergies, we offer an Allergy Free blend as well. One of our perennial favourites, is our
Lemongrass & Peppermint formula made especially for dogs who love the great outdoors, but not uninvited guests.
One of our core missions as a company is saving the planet, so we're very serious about sustainability. We make it a point to k
eep current with the latest in sustainable packaging, and make the most eco-friendly choices possible. We've also created a bottle return program to help keep the earth healthy.
All Black Sheep Organic shampoos, toothpaste, ear cleaner, and spritzes are earth friendly and biodegrade in all water types, and will not harm wildlife, so you can take them camping without any worry. And,
as with all things organic, no animal testing has been done in the creation of any of our products. We go a step further to ensure no animal testing has been done at any point in the production chain.
Learn more about our shampoo and the
ingredients we use, and don't use
.
We'll be happy to discuss which formula would be best for your dogs individual needs. Just
email us
,
drop by, or give us a call
. And remember, each one of us has the power to make a difference.
Clean and healthy, plain and simple.
---