complimentary consultation
We include a complimentary consultation with your dogs first grooming appointment to discuss the healthiest options for your pet. Our spa focuses on health and well-being, so we like to get to know both of you a little, so that we may address any concerns you may have.
---
a note on pricing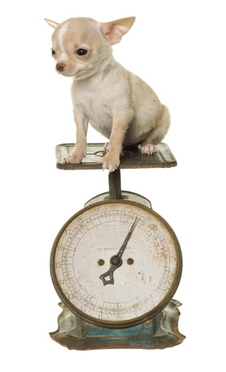 Both our bath and trim / tidy & bath packages include hydrotherapy bath with organic shampoo, blow dry, nail trim, a light brushing, and organic ear cleaning (and plucking if needed).

Our spa menu lists starting points for small, medium, large, and extra large or extra hairy dogs to give you an idea of what to expect, and once we meet your dog, we'll be better able to provide a more accurate price, along with suggestions as to which of our services would most benefit your pet.

Examples of dog sizes are:
Small = Chihuahua, Yorkshire Terrier, West Highland White Terrier, etc.
Medium = Beagle, Mini Australian Shepherd, Cocker Spaniel, Welsh Terrier, etc.
Large = Labrador Retriever, Border Collie, English Springer Spaniel, etc.
Extra Large = Golden Doodle, Bernese Mountain Dog, Standard Poodle, etc.

One last word on pricing... dogs with matted or very thick coats, or temperamental personalities often take extra time to groom, in which case the price is reflective of the additional time involved. Please let us know when booking your appointment if your dog has any grooming challenges so that we may set aside an appropriate amount of time for your dogs visit.

---
price list
bathhealthy dog…

healing and soothing to help relieve most skin issues and balance health,

Black Sheep Organics Lavender & Geranium organic shampoo

is rich in aloe vera, essential oils of lavender, geranium,

rosemary, sweet marjoram, and carrot seed.

S $35 and up
M $46 and up
L $58 and up
X $69 and upallergy free…

as allergy free as Spot can be.

Black Sheep Organics Allergy Free organic shampoo

contains only what's necessary to make real soap that's mild enough for sensitive, allergic skin, but still gets your dog squeaky clean. you'll be surprised at how scent free our natural soap really is.

S $35 and up
M $46 and up
L $58 and up
X $69 and updirty stinky dog…

no dog is too stinky or dirty for this ablution. squeaky clean is had by way of two full baths using lots of lather and

Black Sheep Organics Pine & Fir organic shampoo

with essential oils of pine, fir, and lime. simply clean and delicious.

S $45 and up
M $56 and up
L $78 and upX $89 and upshed-less…
our favourite... this is what we're known for! click here for photos. we use none other than Black Sheep Organics signature Carrot Seed & Juniper organic shampoo with essential oils of juniper berry to balance oil production, patchouli to aid in circulation, and rosemary and carrot seed to restore balance to your dogs skin. also included, is an additional 1/2 hour (S & M) or 3/4 hour (L & X) of de-shedding. More time may be added as needed.
S $58 and up
M $69 and up
L $92 and up
X $105 and upoooh, fleas…

we only use organic, 100% natural and chemical free

Black Sheep Organics Lemongrass & Mint organic shampoo

to oust those unwanted guests, while essential oils of lemongrass and peppermint help keep prospective bugs at bay.

please note

, for the protection of all our clients, please let us know at time of booking so that we may make any necessary accommodations.

S $60 and up
M $71 and up
L $88 and up
X $99 and up

puppy bath…

an introduction to grooming is best ventured when your puppy is very young.

Black Sheep Organics Mandarin & Orange organic shampoo

contains shea butter and aloe vera for puppy's tender skin, and essential oil of mandarin to impart a sense of calmness during her first bath at the spa.

$23 for small puppies first visit 2 - 4 months old$36 for large puppies first visit 2 - 4 months old

trim / tidy & bathtidy feet + sani + eyes or feathers…


just tidying the feet, feathers or eyes, and sanitary, with a good wash & brush can make Fido look as fresh as his last full haircut.

S $46 and up
M $58 and up
L $81 and up
X $92 and up
smoothie…

tired of chasing Fifi around the house with her brush? show off your dogs lines with this easy to keep short and smooth haircut.

S $58 and up
M $69 and up
L $92 and up
X $105 and up
full body trim & style…

our haircuts may be custom tailored to your dogs lifestyle, your specifications, a breed trim, or choose from our style

guide. feel free to bring a photo, or just let us be creative.

S $69 and up
M $81 and up
L $115 and up
X $127 and up
please note: all above haircutting prices include either the "healthy dog" or "allergy free" bath. however, you may upgrade the bath, and the difference in cost will be added to your invoice. for example, a "flea" bath added to any haircut will be $25 (S or M) or $30 (L or X) extra.
---
in addition
Nail clipping and ear cleaning (and plucking if needed) always come with a bath or trim / tidy & bath, but you may add teeth brushing, nail smoothing, extra brushing, or gentle de-matting to any package. All of the following services are also offered on their own as a stand-alone service.

nail clipping…

trimmed to maintain proper foot placement.

a la carte - $13 / $18
with bath or trim - complimentarynail smoothing…

includes nail trimming and then sharp edges are smoothed afterwards...

itchy

dogs really appreciate this, but nice for cuddles too!

a la carte - $20 / $25
with bath or trim - $10

teeth brushing…
brushed and freshened with our very own organic toothpaste.
a la carte - $15
with bath or trim - $10

ear cleaning…
we'll check ears for health, and clean them with our organic rosemary & niaouli ear cleaner.
a la carte - $6 / $10
with bath or trim - complimentary

brushing…
to help your dog with shedding. excess

undercoat

can lead to matting and over-heating.

a la carte - $12 per ¼ hour
with bath or trim - $10 per ¼ hour

anal gland expression…done upon request with any package.
a la carte - $15
with bath or trim - complimentary
---
breed considerations...
Although we do our best to make organic dog grooming available to everybody, there are a few breeds we are not able to accommodate, including Chow Chows and some particularly large breeds such as Great Danes and Great Pyrenees. If you have any questions, please contact us.
---
we accept the following forms of payment...